Hotel Park Inn by Radisson Budapest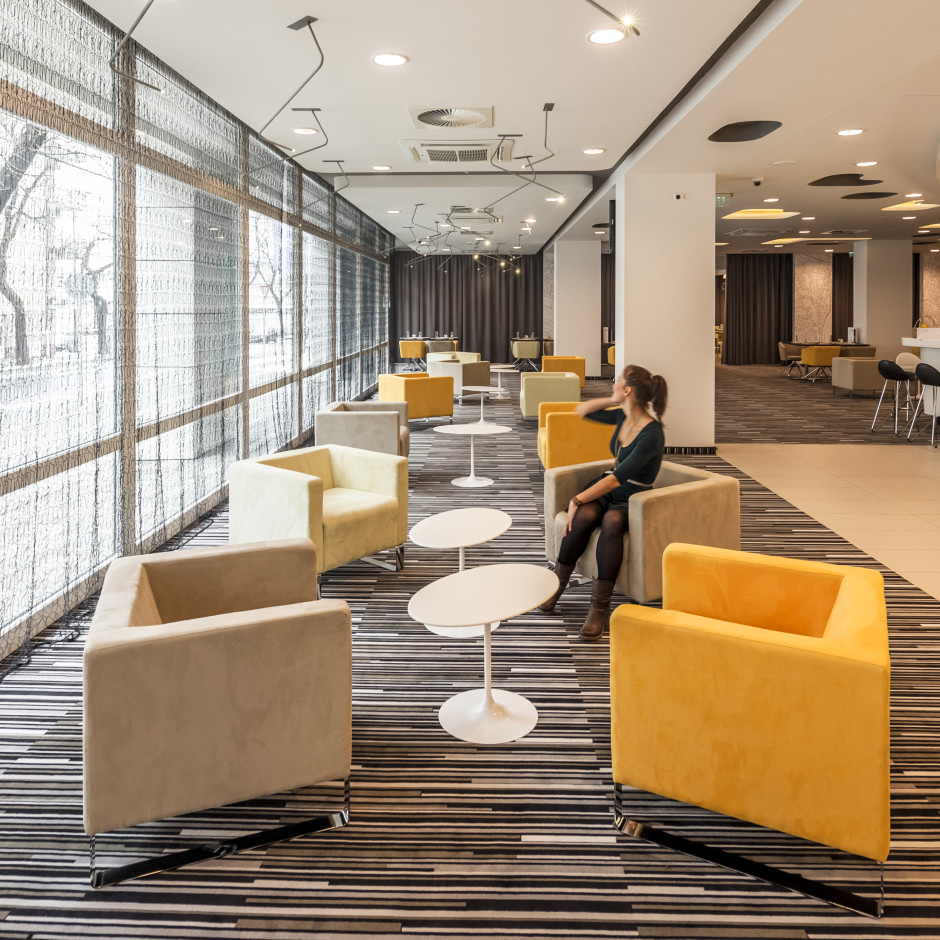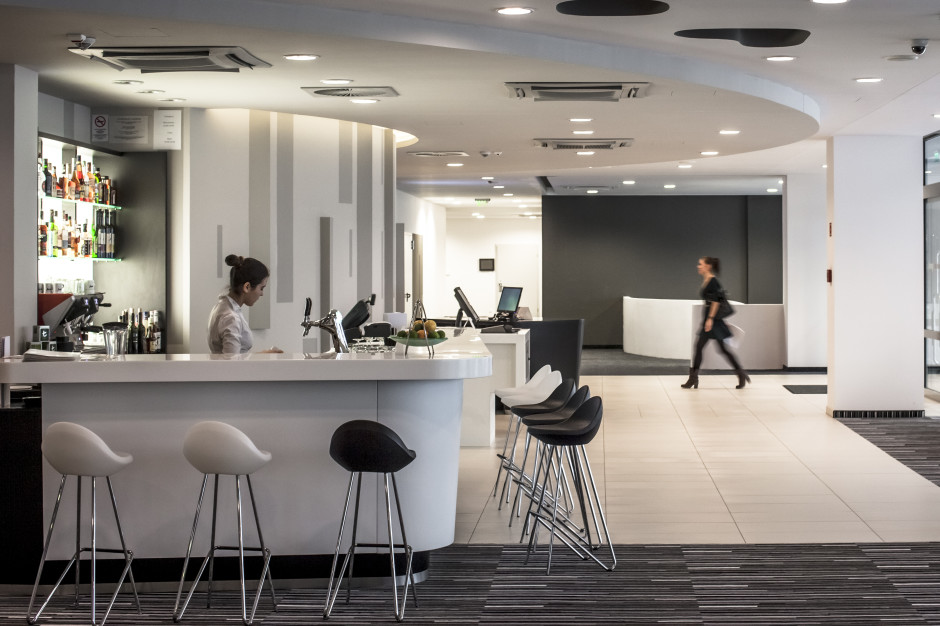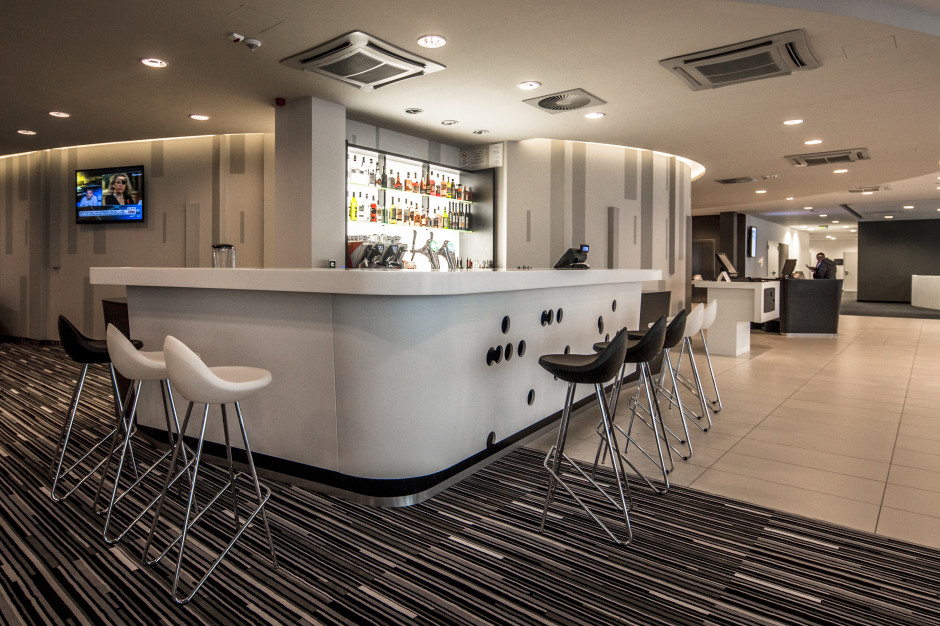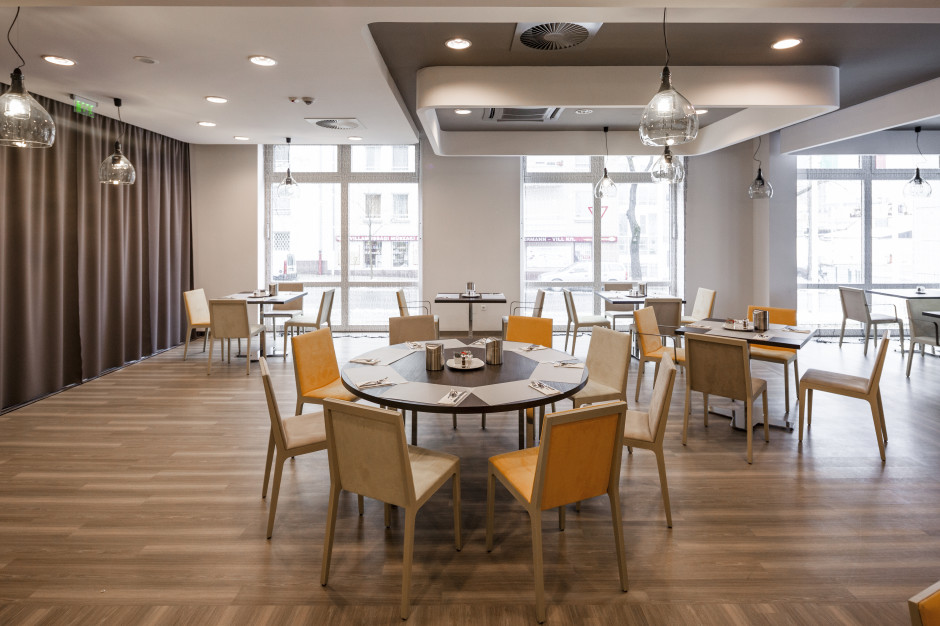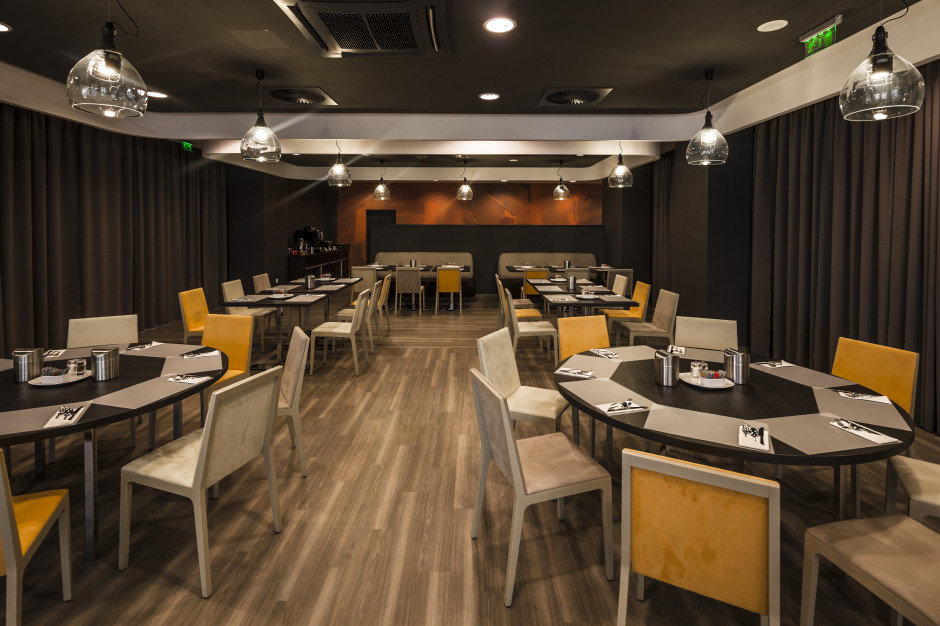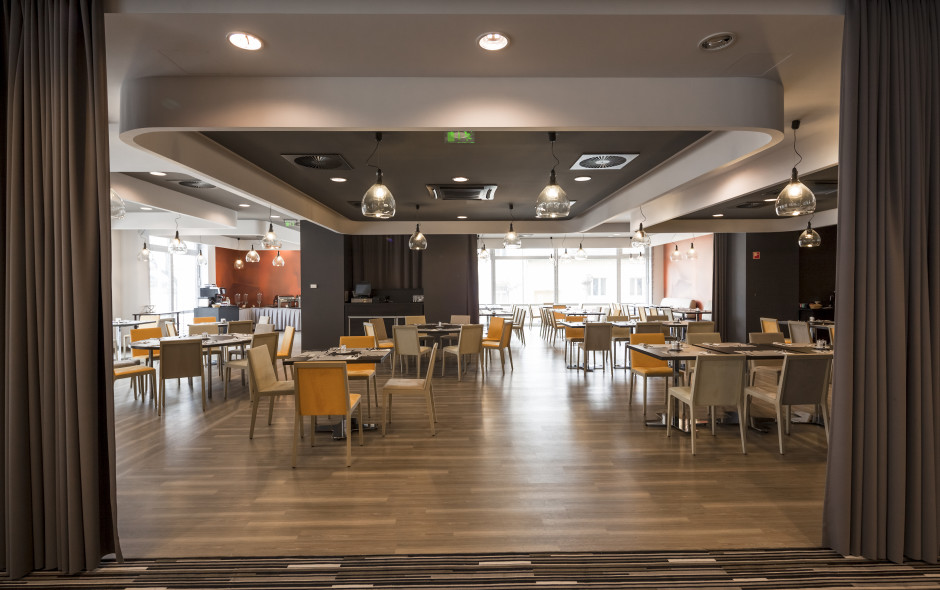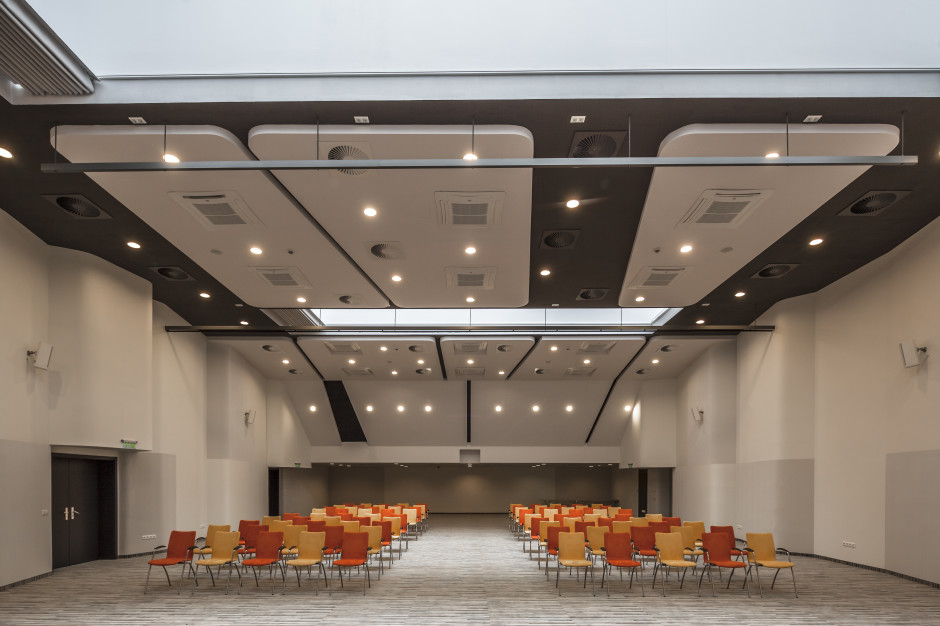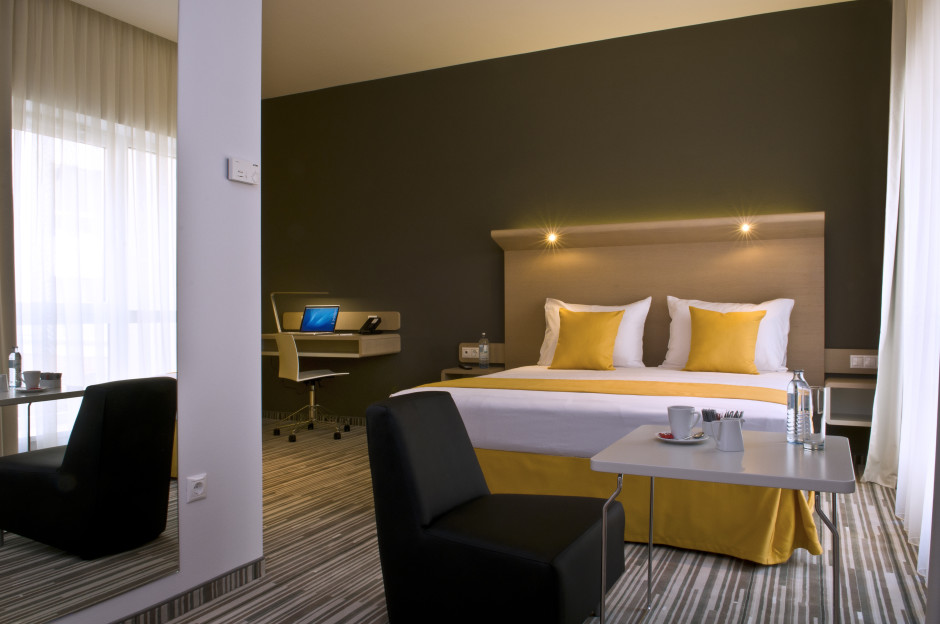 The business hotel was built in an environment of office buildings. The hotel offers 136 double rooms and suites, some of them can be opened together. Every piece of built-in furniture, furniture parts and the patterns of carpets are custom designed.
Using dark curtains the restaurant may divided into larger or smaller spaces according to time of day and the sought profile. The interior border walls of the restaurant are closed with bright orange-red border digital print compositions. Separator walls were covered with wallpapers displayig the abstract schematic map of Budapest.
Various unique luminaire were designed, to light the restaurant we used DIY glassballoons, for the bar we placed randomly twisting lights in the ceiling. When selecting the materials to cover large areas we implemented simple graphic designs that are still powerful enough to create some means of shadow and lighting effects to provide a different experience depending on the time of day.